Summary
Slough Youth Parliament with the support of the Young People's Service hosted the first Slough Youth Awards in November 2016, and again in November 2017. The awards aim to raise the profile of young people in a positive way by celebrating their achievements in an annual showcase.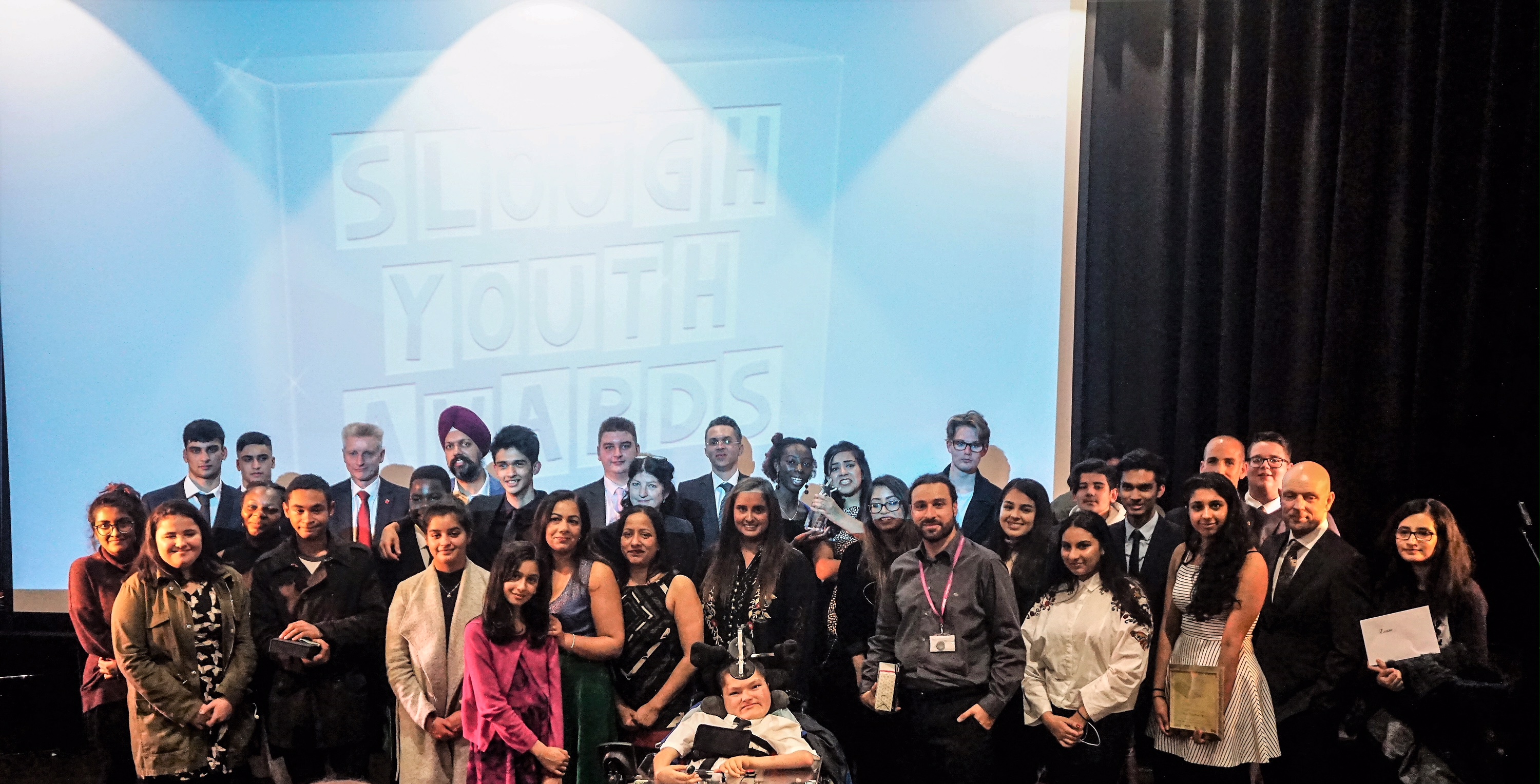 This year's awards ceremony will take place from 7.00pm - 9.30pm on Thursday 8th November 2018 at The Curve, William St, Slough, SL1 1XY.
Nominations are now open for young people aged 11-19 (up to 25 with learning difficulties or disabilities) who live in Slough. Groups can also be nominated. Entry is free and the nomination deadline is 21st September.
Young people can be nominated in one of six categories: young artist, young environmentalist, young inspiration, young entrepreneur, young sportsperson and Slough Voluntary Sector Awards-young volunteer of the year.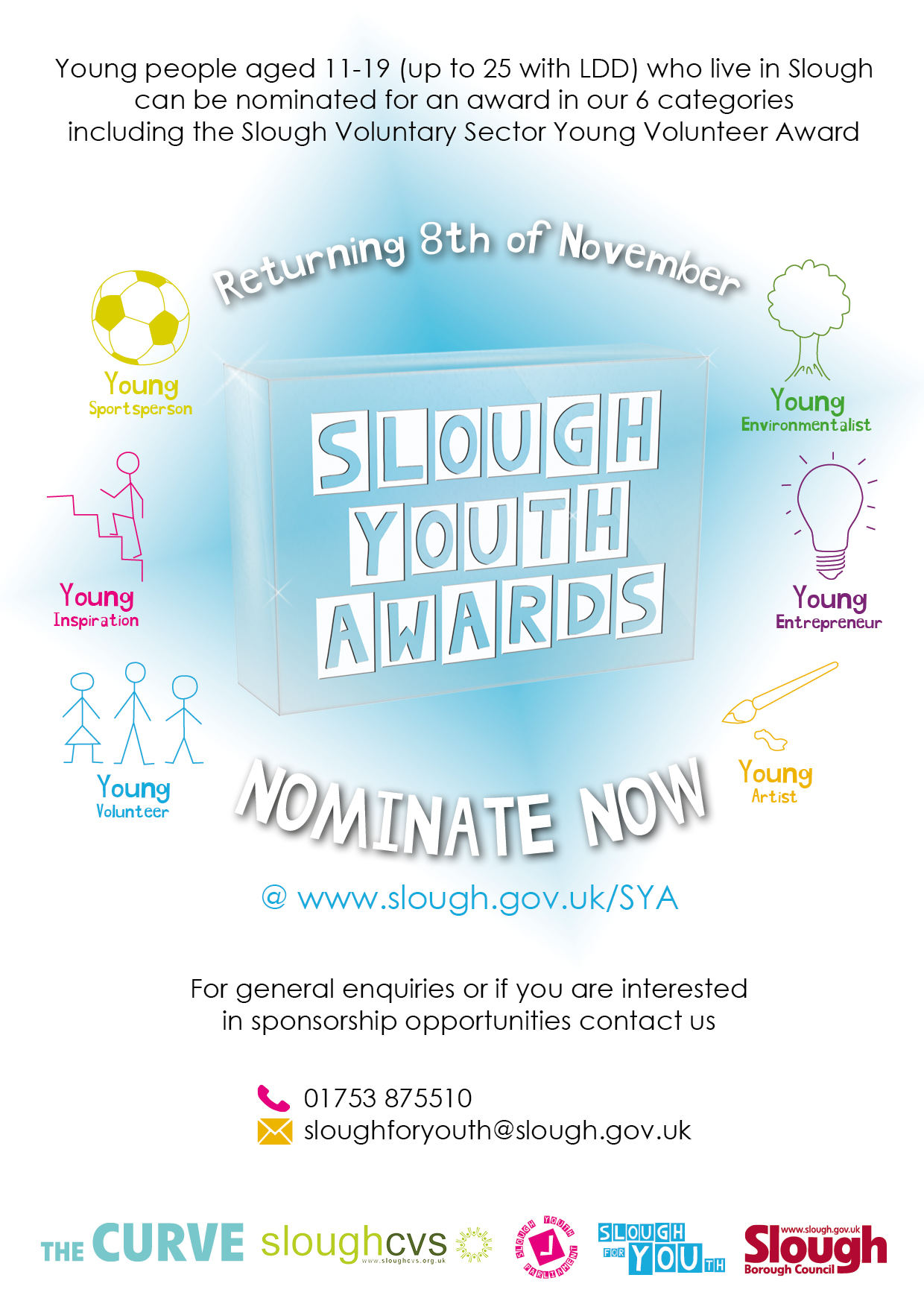 We hope you will be inspired to nominate a young person or group of young people for an Award ensuring they receive the wider recognition that their achievements deserve.  You can find out more about the awards criteria and ceremony, or make a nomination by completing the web form at www.slough.gov.uk/SYA.
For general enquiries please contact Giovanni Ferri on 01753 875510 or email sloughforyouth@slough.gov.uk. 
Press Stories
07 November 2017 | 'Inspirational achievements' recognised at Slough Youth Awards
www.sloughexpress.co.uk/gallery/slough/123499/inspirational-achievements-recognised-at-slough-youth-awards.html?refresh_ce    
10 November 2017 | Slough Youth Awards: Hundreds celebrate at The Curve
www.sloughobserver.co.uk/news/15654877.Slough_Youth_Awards__All_the_results_and_pictures_here/#comments-anchor   
"Slough Youth Awards have rightly put the inspirational achievements of our young people front and centre. Slough's young people continue to make an amazing contribution to our local community and I feel honoured to have been in attendance. The young people in attendance are the bright future of our borough and I congratulate them on their tremendous efforts in improving and showcasing our town."

 

- Councillor Madhuri Bedi, November 2017