What is the UK Youth Parliament?
The UK Youth Parliament (UKYP) gives the young people of the UK an opportunity to be involved in a democratic process at a national level; it represents no party political view.
There are currently 300 elected Members of Youth Parliament (MYPs).
UKYP has a rolling programme of activities across the year, including leadership training, an annual conference, House of Commons sitting and regional meetings.
UKYP also promotes the annual Make Your Mark ballot (largest youth consultation in UK).  
Nationally, the views of young people are represented in the UKYP manifesto, which contains statements on the issues MYPs think are most important. To view the UKYP manifesto, please go to www.ukyouthparliament.org.uk
Each year, Slough's Youth Parliament (SYP) elects one representative to sit on UKYP. This ensures that our local youth parliament feeds into the national arena.
During their annual sitting in the House of Commons, MYPs debate the top issues as voted for by young people in the Make Your Mark ballot.  This is a special session in the House of Commons chamber chaired by the Speaker of the House, Rt. Hon. John Bercow MP, and broadcast live on BBC Parliament.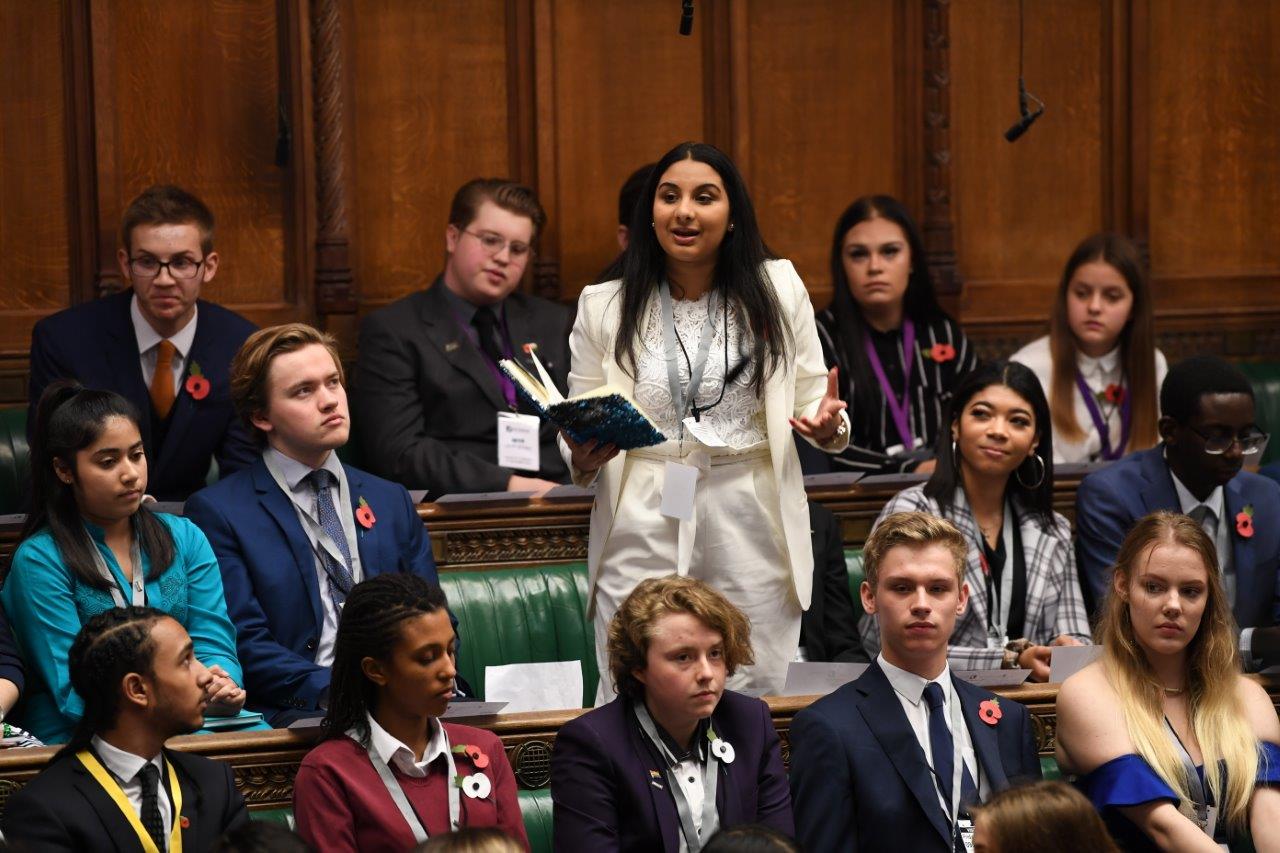 It was an unforgettable experience and inspiring to see so many passionate young people

- Raakhi Sharma
At 2018's Commons sitting,  Slough was represented at the debate by Baylis Court school student and UKYP member Raakhi Sharma, 17, who spoke in favour of votes at 16. This was the fourth year that SYP has participated in the House of Commons debate.
In February 2019, SYP members elected Lynch Hill Enterprise Academy student Hassan Fazeel, 14, to be Slough's representative to the UKYP. This years Common's sitting is due to take place on 8th November 2019. If you would like to know more about the work of SYP or discuss the involvement from your school, please contact Young People's Service by emailing sloughforyouth@slough.gov.uk or alternatively call on 01753 875510.