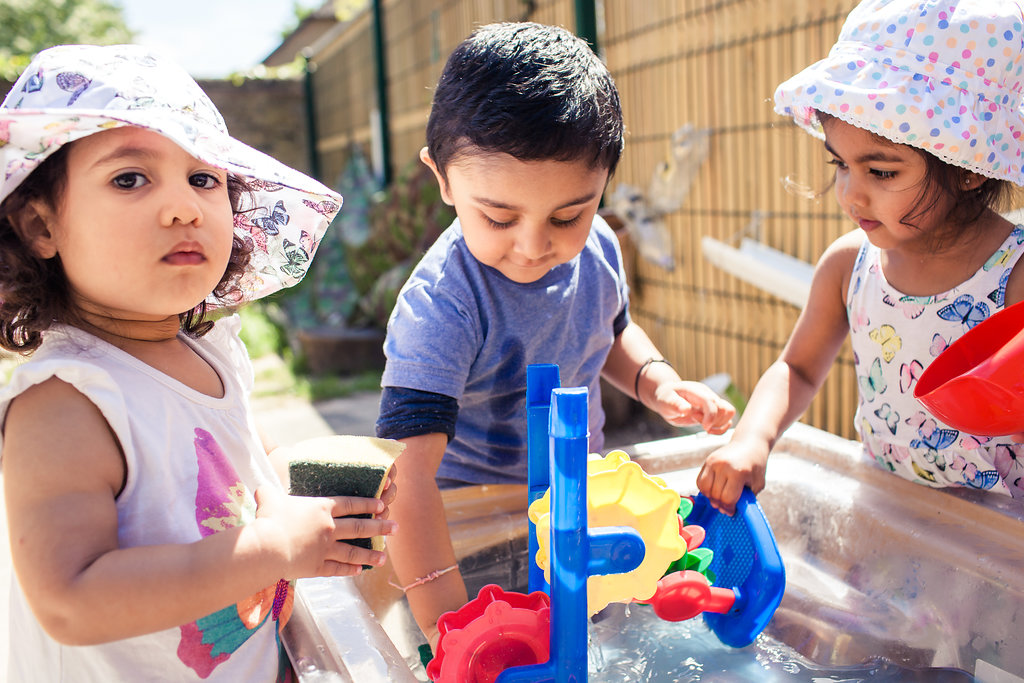 Summary
There are a range of free entitlements that enable families to have funded early learning places for 2, 3 and 4 year olds. Slough Early Years Service co ordinates information about these entitlements and manages the payments to Early Years Providers for the provision of free places.
Funding Rates for Providers
Rates effective from April 2022
The hourly rate for 2 year old funded places is £5.94
The hourly rate for 3 & 4 year old funded places is £5.65
The hourly rate for deprivation funding is £0.72
The hourly rate for Early Years Pupil Premium is £0.60
The DAF allowance is a one off payment to the setting of £800 for children in receipt of Disability Living Allowance
Schools, approved Private Voluntary and Independent settings including childminders and children's centres are funded at the above rates.
---
2 year old Funded Early Education
Your child can get free early education the term after their second birthday if you live in Slough and you get one of these benefits. Once your child has been approved for free early education they will continue to be funded even if your family does not meet the criteria at a later date.

Support through Part 6 of the Immigration and Asylum Act 1999
Parents are eligible for the two-year-old entitlement if their incomes is £16,190 a year or less, and:

Parents are not eligible where they claim working tax credits and child tax credits at the same time.

Universal Credit , if a parent is entitled to Universal Credit they must have an annual net earned income equivalent to and not exceeding £15,400, assessed on up to three of the parent's most recent Universal Credit assessment periods.

The children of the following families will be entitled to a free place if their parents are working and meet similar low-level income requirements to others eligible for the scheme (e.g. a household income of £15,400 a year or less after tax), that they:

are excluded from claiming public funds as a consequence of their immigration status, or their lack of immigration status; and
are in receipt of support under section 17 of the Children Act 1989.

Your child can also get free early education at the age of two, if:

they are looked after by a local council
they have an Education, Health and Care Plan (ECHP)
they receive Disability Living Allowance
they have left care under a special guardianship order, child arrangements order or adoption order.

Your child will be able to start their free place from the beginning of the term after their second birthday. You can apply in the term of your child's second birthday. If you think you are eligible, please complete an application on the Citizen Portal. Further information can be found in the "apply now" section below.

---

 
3 and 4 Year Old Universal Entitlement
What is the universal and extended entitlement?
Universal entitlement
All children are entitled to a free early education place at an approved provider of the family's choice, from the beginning of the term after they are three. This universal entitlement to a free early education place is free to parents and will provide a child with early education until they reach school age. The universal entitlement is 570 hours per year. This is often taken as 15 hours per week for 38 weeks of the year but families can arrange to take fewer hours per week over more weeks of the year if they prefer.
For example, your child could attend a setting for 11 hours per week for 51 weeks of the year.
Slough Borough council approves a range of providers to offer free early education places to 2, 3 and 4 year old children. These can be found on the Slough Family Information Service website  and include childminders, children's centres, day nurseries, nursery classes in school, nursery schools, pre-schools and playgroups and private and independent nursery schools. Parents can phone the Family Information Service for information about early years providers on 01753 476589 or email them at FIS@slough.gov.uk.
Parents can find a place for their child by contacting some settings and arranging to visit and have a look around. When you visit it is important to discuss whether the days / times that you require are available in the setting. Your child can take their free early education hours at one or two sites each day but the total hours of universal entitlement will not be more than 570 (15 hours per week for 38 weeks).
---
Extended entitlement - 30 hours
From 1 September 2017 the government is introducing an Extended Entitlement to early education for working families. The extended entitlement is an additional 570 hours, making 1140 hours in total. This works out to 30 hours per week for 38 weeks of the year, but, like the universal entitlement, this can be stretched over more weeks of the year if the family wishes and over more than one site per day.
For example, your child could attend a setting for 24 hours per week for 47 weeks of the year or 22 hours per week for 51 weeks of the year.
Parents can access these additional hours by applying through the Childcare Choices website or the eligibility checking system at www.gov.uk/sign-in-childcare-account.
Provider Responsibilities
Providers of funded early education places must be approved by the local authority, compliant with the terms and conditions in the Slough Provider Agreement and agree to co operate with any compliance review.
---
Youtube clips on Early Years funded education: