This article has been brought to you by Slough Borough Council's Early Years Advisory Teacher, Karen Loft, for the attention of all Early Years and Childcare Practitioners.
A new post, "Developing children's reading skills with phonics" has just been published on the Teaching blog.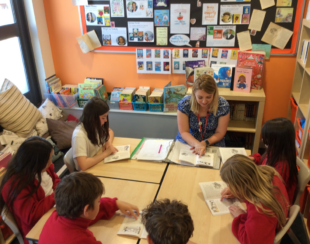 Janine Ashman, Director of Learning and Unlocking Excellence English Hub Lead at St. Peter's primary school in Somerset tells us about how using a phonics scheme has improved learners' reading skills. 
Read the new post: https://teaching.blog.gov.uk/2023/05/16/developing-childrens-reading-skills-with-phonics/