This article has been brought to you by Slough Borough Council's Early Years Advisory Teacher, Karen Loft, for the attention of all Early Years and Childcare Practitioners.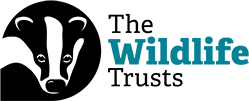 30 Days Wild is The Wildlife Trusts' annual challenge where we ask everyone to do one wild thing a day throughout the month of June. 
Sign up to receive a FREE pack and you'll also receive lots of fun activities throughout the month to keep you inspired! 
Follow the link for more information: 30 Days Wild 2023: Sign up | The Wildlife Trusts