This event has been brought to you by Slough Borough Council's Early Years Childcare Development Co-ordinator, Clare Thompson, for the attention of Childminders.
Supporting children with special education needs and disabilities
The role of the early years childminder is a rewarding but challenging one and this event aims to raises awareness and develop further understanding of the legal requirements and services available to Slough Childminders that support children with SEND.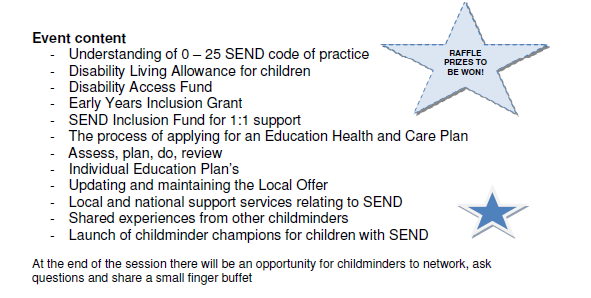 This event is for childminders who currently work with children with SEND or are considering working with children with SEND in the future or just have a general interest in SEND. Come along to find out more.
To book a place email: Clare.thompson@slough.gov.uk  For more information contact 01753 476583.