This article has been brought to you by Slough Borough Council's Community Programme Development Officer, Gaby Koenig, for the attention of Primary Schools, Secondary Schools, History Leads and Science Leads.
Libraries and Culture March and April Brochure is now out!
We will be having a range of activities for British Science Week including:
Corals: Secret Cities under the Sea | Saturday 9th March at Langley and Cippenham Libraries
Join Curator and Scientist Miranda Lowe of the Natural History Museum for a workshop and craft session about this fascinating topic.  Tickets are £2 and the session is aimed at 7-11s. Places limited!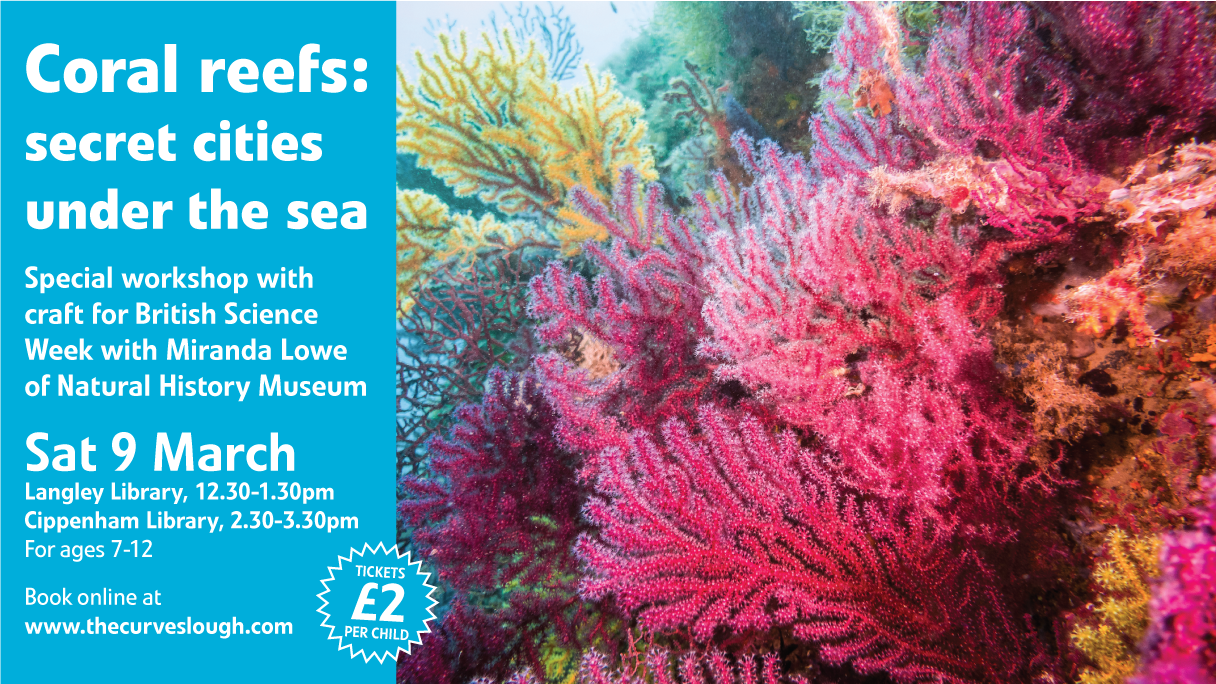 Plus in honour of Women's History Month and International Women's Day there will be a range of events for different ages from craft events for young children to women focussed shows for adults and an exhibition about 100 inspiring local women and girls.
Combining science AND women's history look out for
BBC Make Noise Throughout March there will be VR sessions in all our libraries with Immersive Computing Labs. Drop in to have a go at voice activated Virtual Reality about suffragettes. It's completely free!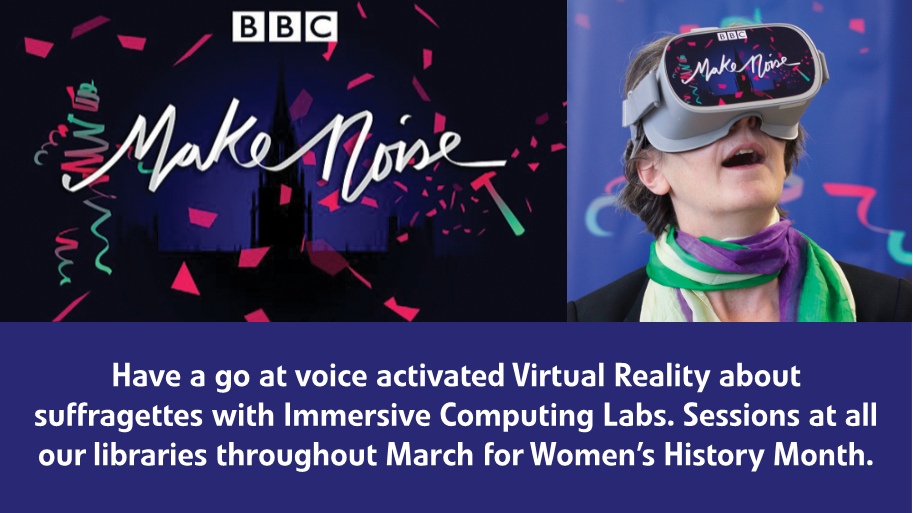 You can also find information about what's going on in April in the holidays and beyond.