This article has been brought to you by Slough Borough Council's Youth Worker, Giovanni Ferri, for the attention of Secondary School teachers and Senior Leadership Teams.
Kooth is an online counselling and emotional well-being support service providing young people aged 11-19 who live or attend school in Slough. A free, safe and anonymous means of accessing support with their emotional health and wellbeing from a professional team of qualified counsellors.
This service has no referrals or waiting lists. Kooth is accessible through mobile, tablet and desktop and free to use seven days per week; 12-10pm on weekdays,  6-10pm on weekends and is still available over the Christmas period. Kooth provides added value with moderated, scheduled forums to facilitate peer led support and self-help articles co-produced by other young people. For young people to access support, visit www.kooth.com.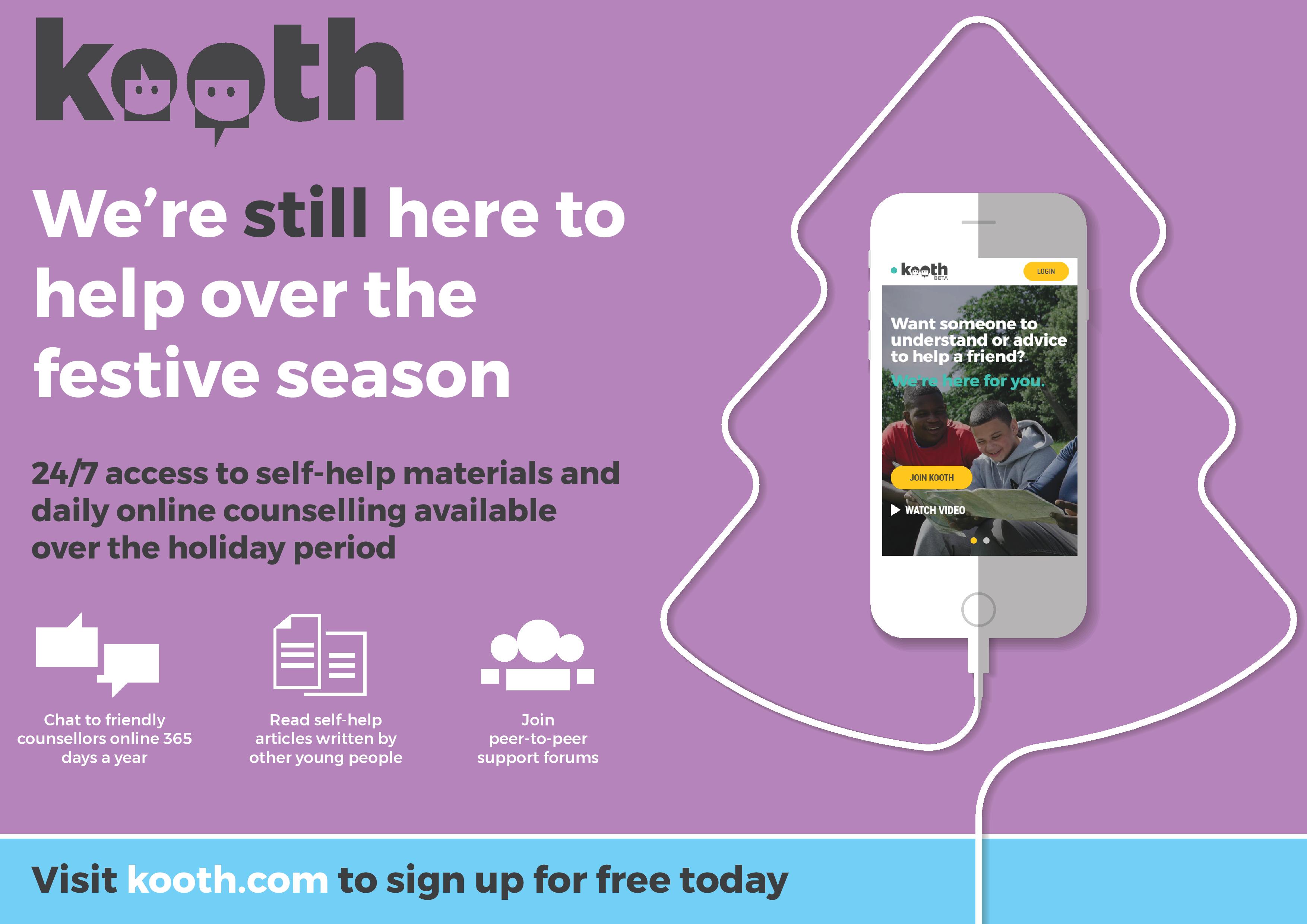 Denise Brown, Integration & Participation Worker, can promote Kooth to young people through professionals, secondary schools and colleges. Support/sessions on offer include;
Presentations raising awareness of the benefits of Kooth.
PSHE style sessions on a variety of subjects, including; Anti Bullying, Self Esteem & Resilience, Stress & Anxiety and Emotional Health and Wellbeing;
Staff awareness training on the benefits of Kooth to be able to promote service to young people.
As school based staff have daily contact with young people, it is helpful that they are aware of KOOTH.com and know what it can offer. KOOTH can provide Free training sessions for your staff to increase confidence to discuss KOOTH.com to the students. This could be as part of training days, twilight or even lunchtime sessions. 
If you would like to book free information session for the staff in your school with pastoral duties or a support session for students,  please contact Denise on 07983556071 or dbrown@xenzone.com