This article has been brought to you by Slough Borough Council's Libraries & Culture Community Programme Development Officer, Gaby Koenig, for the attention of Primary and Secondary Schools, Headteachers, IT Teachers and History Teachers.
Did you spot Ada Lovelace on Doctor Who?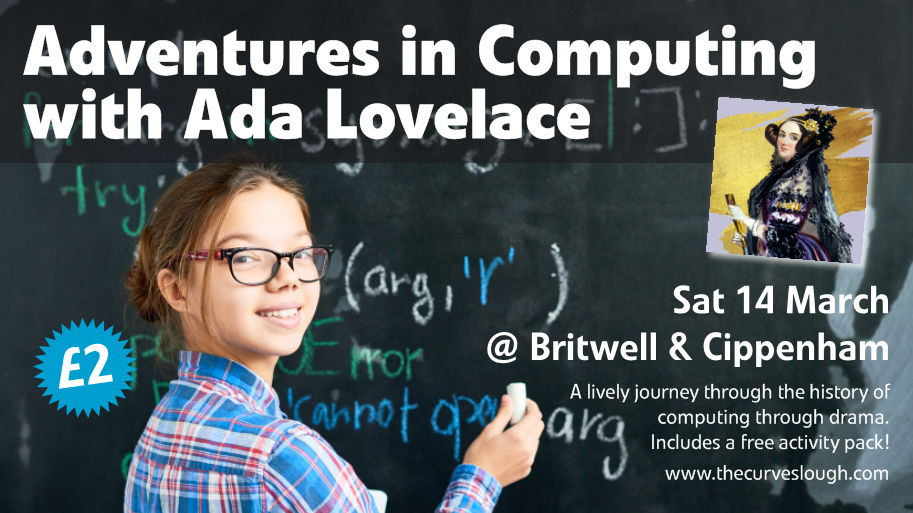 Meet Ada Lovelace as she takes you on a lively journey through the history of computing alongside exciting algorithm activities.
Learn about her fascinating family life and challenges Ada faced. The session includes the history of how the computing devices we use today have changed through time. Plus it includes a free activity pack with the ticket price.  There will be two sessions:
Saturday 14 March - 12.30pm at Britwell Library and
Saturday 14 March - 2.30pm at Cippenham Library.
Book online www.thecurveslough.com