This article has been brought to you by Slough Borough Council's Public Health Programme Officer, Timothy Howells, for the attention of Primary and Secondary Schools and Early Years settings.
As you may already be aware, the 20th March is World Oral Health day. Slough has some of the highest rates of decayed teeth and poor oral health in the South East, and as such I would ask if you can help us promote the important messages on the 20th.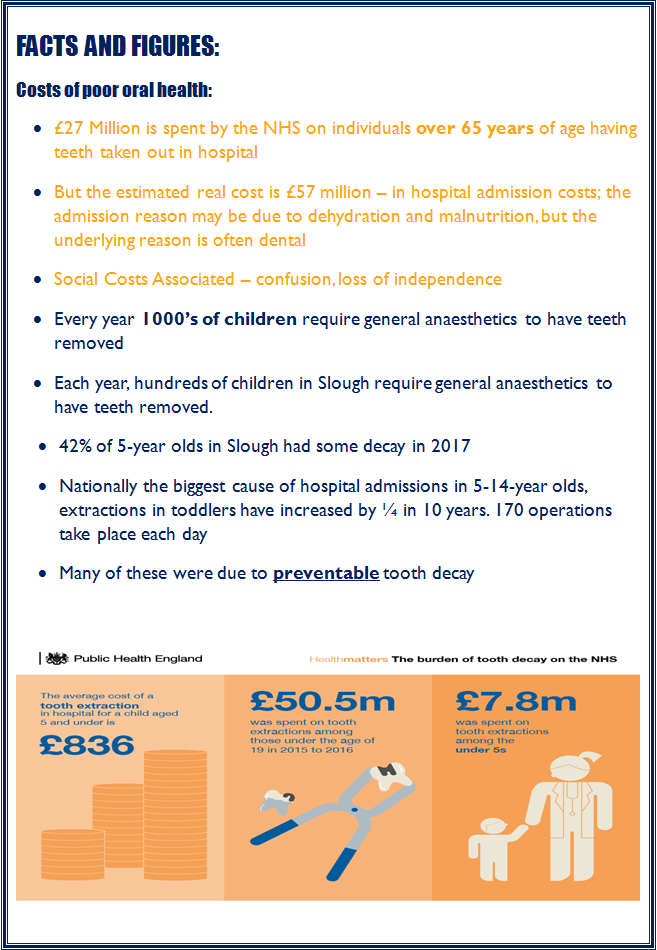 Please find attached WOHD campaign poster, which you can use this to promote to people, display in your settings or use on social media and facts and figures – This will give you an idea of the general issues that Slough faces with poor oral health.
---
Useful Links
---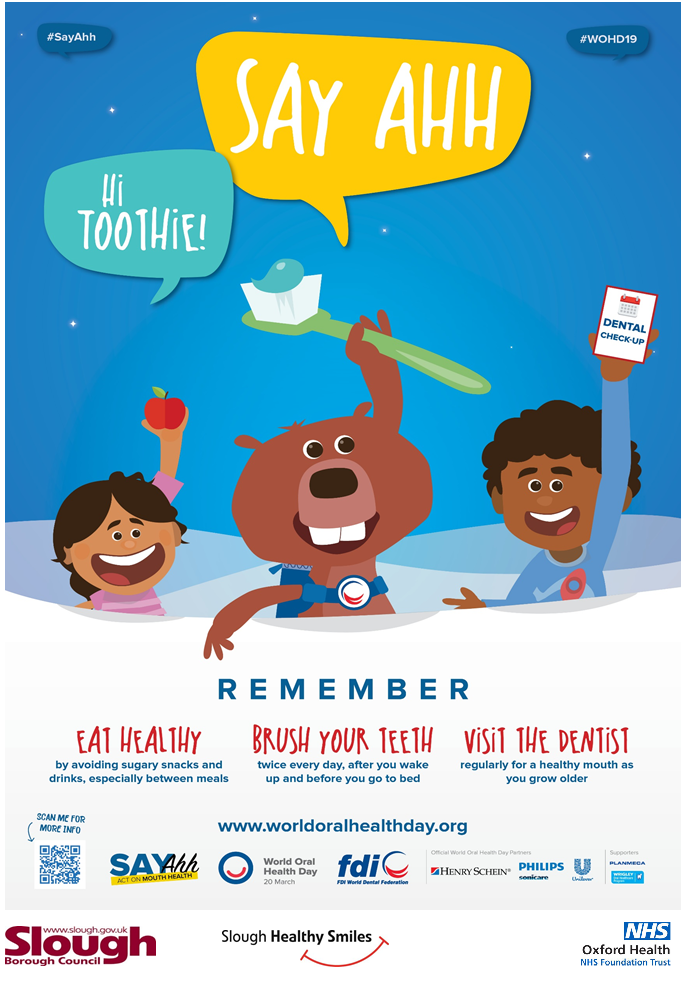 If you require further information for the 20th, then please contact timothy.howells@slough.gov.uk.