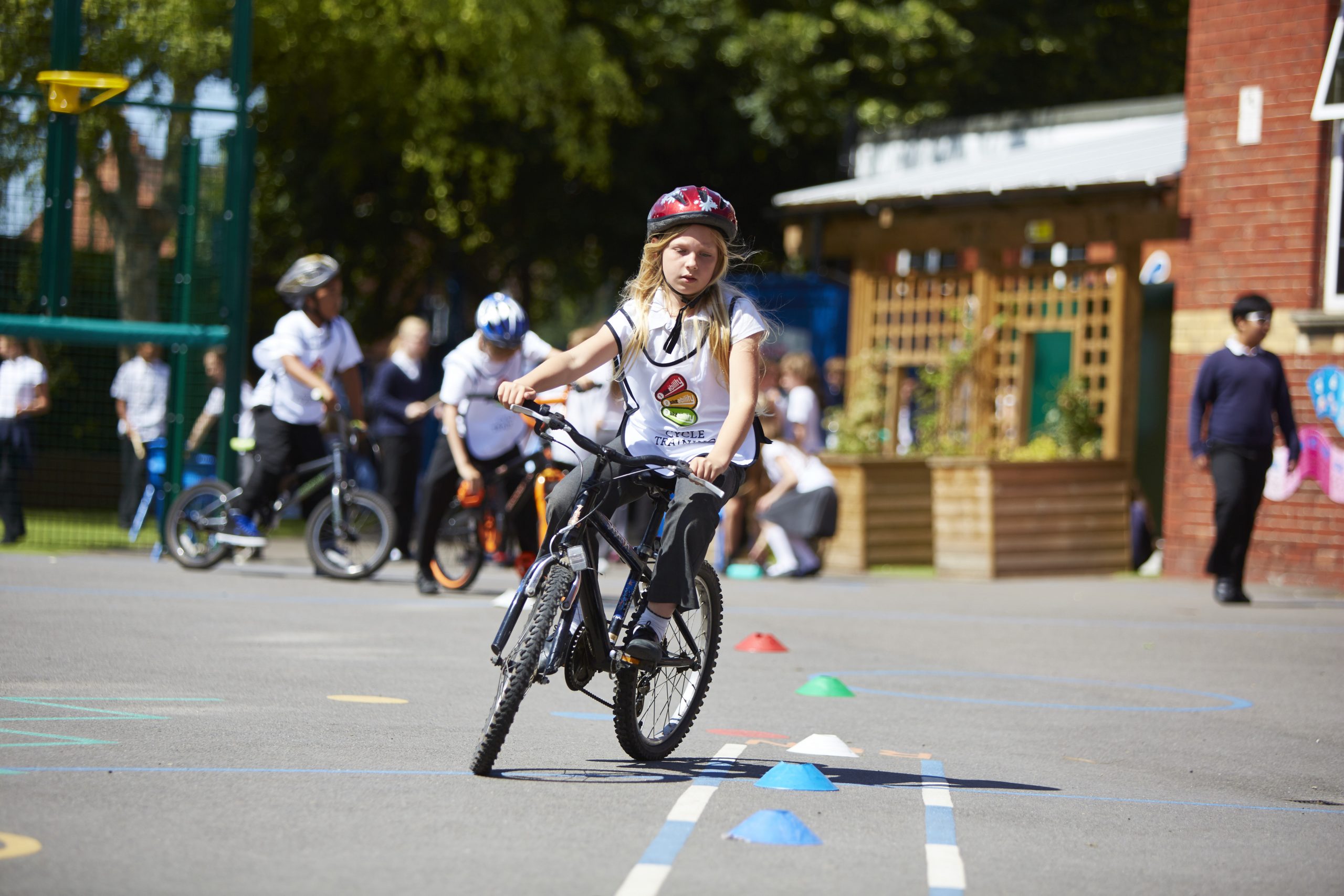 Cycle training is the ideal way to boost pupil confidence on two wheels. Whether they are getting on a bike for the first time or can cycle and need to improve their skills, then why not sign up to our cycle training sessions.
Training can also offer reassurance to parents that cycling can be a safe and healthy choice of travel for their children. Once a child is confident on a bike, cycling is something that their whole family can enjoy together.
Instructors will provide expert tuition, in a friendly and supportive group environment within the school. Children will learn good positioning, signalling and visibility.
Cycling is a great way to get their daily exercise and help the environment at the same time. Cycling is something proven to help mental health and learning as well as being pure and simple fun.
Bikeability training is now available to book. If you would like to book on please contact Karen Haynes at spokesci@gmail.com who works for our cycle training provider Bespoke who can book your pupils into Bikeability cycle training.  
You can find more information around cycle training can be found here.